7 Major advantages of GIS that you can't miss
Geographical Information System refers to the system that schematically analyses any geographically referenced information and processes the same to offer crucial segment-specific insights. It involves capturing, processing, storing, and analyzing information aligned with the position of the subject on the surface of the earth. There are plenty of advantages of GIS that makes it one of the best innovation that's changing the level playing field for a lot of business verticals. GIS predominately revolves around establishing, understanding, and manipulating spatial patterns and relationships.
Five components together make up to GIS
Hardware
Refers to the components that are utilized for the collection of information. Computers, graphic devices, plotters, and scanners are some examples.
Software
Refers to the tools and technologies that are utilized for the processing of the collected information.
People
Refers to the pool of resources who make the entire process possible with their innovative approaches and diverse field expertise.
Data
This is the prime component of GIS that makes it highly important for the present and future geographical data frameworks. Rasters and vectors are the two kinds of data that are sourced from GIS applications.
Methods
Refers to the overall schematic structure of the end-to-end utilization of GIS tools.
GIS applications aid in the curation of data-rich maps that can help you establish relationships and better communication between teams, departments, and fields.
The key advantages of Geographical Information Systems
1. Better decision making
GIS operations aid in improved data sourcing and helps us visualize a lot of crucial metrics that are important for niche project planning ventures.
GIS applications will help us with better subject matter knowledge of data points. For example, let's take urban planning. Geographically sourced information will help us with zoning, conservation planning, route/corridor selection for highway planning, eco-conservation, and a lot of other operations.
Making the right decision with locational awareness is the key to meeting a lot of demands of the future. Having realized this, businesses are now increasingly employing GIS applications for better overall process efficiency.
2. Improved cost saving
Be it any project, the overall schedules, timelines, manpower involved and resource requirements can all be mapped with added accuracy with GIS services. GIS systems help with accurate predictions, possibilities, and probable outcomes even before project initiation and can thus help us eliminate the unknown while going about any business operation.
3. Marketing 0pportunities
Identifying geographical patterns and people relationships aids in better target audience segmentation. This will help any organization channel its efforts in the right direction and reach the right people who offer them improved prospects of conversion. Along with customer profiling, GIS also offers regional planning capabilities for added benefit in terms of target and regional selections.
4. Mapping
Mapping is one of the major applications when it comes to Geographical Information Systems. GIS systems are utilized on an everyday basis for various applications and API integrations. And these mapping applications are not just restricted to road maps but there are other utilities like topographic maps, aeronautical maps, and nautical mapping technologies.
5. Natural resources management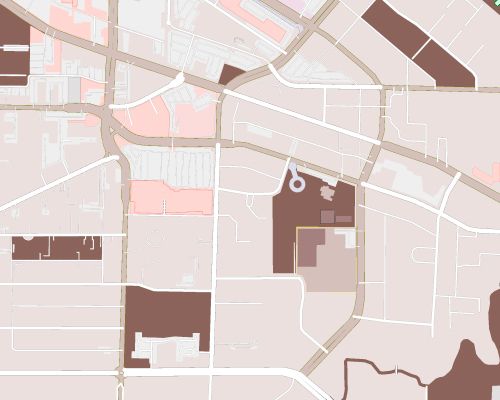 Proper introduction of GIS in combination with remote sensing technologies aids in identifying and locating natural resources. This is one of the major advantages of GIS that has been helping a lot of planners to conserve, preserve, and zone area that is prone to exploitation.
Even the identification of mineral resources and their quantity of deposits are possible with GIS.
6. Disaster prevention
Let's take any event of natural disaster. They're going to have huge impacts on life and property if there is no pre-planned approach to preventing its overall escalation.
Geographically sourced data can help us identify areas that are low-lying and are prone to escalated damages in the event of floods or heavy rainfall. There are also a lot of other applications including identifying areas that are prone to easy contamination in the event of a pandemic and the extent or severity of impact beforehand. Mitigation of the consequences is possible with proper strategies that are plotted with the assistance of GIS.
7. Information management
The overall process of compiling, handling, manipulating, interpreting, and distributing information is now easy with GIS tools. At YCSPL, most of our projects required a lot of ground surveys and basic data understanding which were all made possible because of GIS tools.
Governmental organizations and even large corporations are now increasingly collaborating with GIS planners for constructing a data framework and have a pool of information at our doorstep. It is transforming the way we handle and process information like never before. This is also thus strengthening communication and decision-making systems.
Day-to-day resource management is becoming increasingly easier with this sourced information.
Due to this abundance in terms of the advantages they offer, there are increasingly utilized in the fields of urban planning, agriculture, rural development, utility planning of a region, disaster relief, and prevention, etc.
At YCSPL, we have been working closely with a lot of organizations to meet their requirements ground up with impeccable GIS tools. Especially with urban planning projects since geographical information is of prime importance there.
Building a sustainable cityscape structure is only possible with historically sourced geographic information which can later be dissected to proper solutions.
Visit our website to know more about the advantages of GIS that we have been employing in action for various clients belonging to diverse niches.