GIS Solutions to look out for:
Geographic Information Systems are much more than a mapping technology. They convey powerful stories and technical data-intensive solutions to solve real-world geographic problems. The past few years marked the beginning of all the GIS-based utilities. We have also witnessed. the growth of the technology from a mere concept to a practical application. GIS solutions provide a powerful platform through spatial statistical analysis to resolve day-to-day industrial problems.
A lot of organizations now are venturing into the infinite possibilities of GIS applications. They're creating billion of maps each day to analyze trends, terrains, patterns, relationships, and almost about everything virtually.
They aid in visual interpretation and easy breakdown of even the most complex data points. Because of this, they help in comprehensive planning, analysis, and informed decision-making.
Some of the geographic information system solutions that you should know about along with their use cases:
Urban Planning
Urban planning is a multi-faceted process involving a lot of variables. Give these factors due consideration while you plan or develop crucial structures.
GIS proves useful here by assisting in various elements like:
Communication networks
Landscape planning
Utility systems
Infrastructure designs or developments
Transportation planning
Smart cityscape construction
Even the regulation of traffic systems or distribution chains
At YCSPL, we have deployed the best smart city projects with the core vision of making them all sustainable and highly technology-driven. Our up-to-date technologies and extremely resourceful professionals have contributed immensely to the urban transformation of India. We have also collaborated with a lot of government organizations over the years.
Agricultural Applications
Agriculture is an intensive process altogether that involves the consideration of so many different elements. This includes crop selection, monitoring crop rotation, maintaining nutrition levels, managing the yield, pest management, and effective understanding of crop-specific farming techniques. Our GIS Solutions can do a thorough soil and land analysis for determining data-based patterns. This can further help in deriving a logical conclusion from the topographic maps they present. GIS analysis enables the identification of key areas that are suitable for planting new vegetation. It will also help in identifying desertification patterns to understand land degradation better.
They offer careful planning, collection, and analysis of mission-critical data resources. Farmers can simply maximize their yields by planning their cultivation methods according to these understandings.
Disaster Management & Mitigation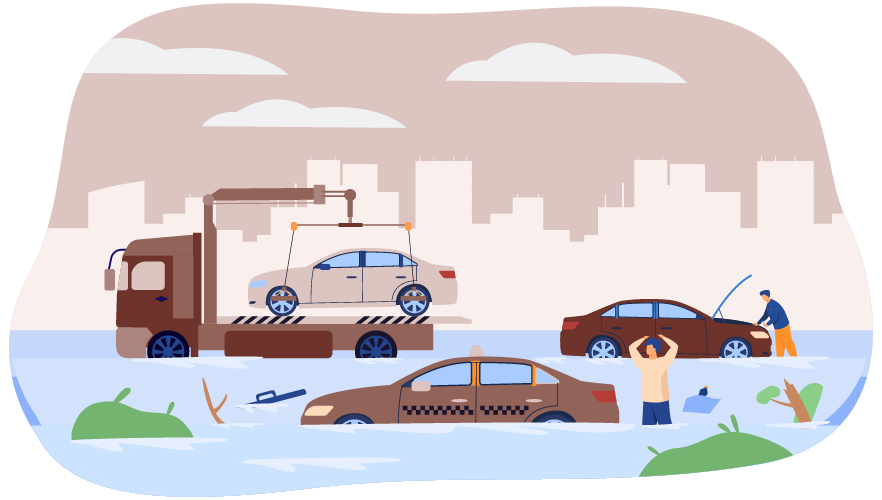 There are advanced GIS systems that are now being increasingly developed. They are operational in the areas of environmental management in the case of natural calamities. Risk management and identifying the eventual occurrence of any disasters in prior can help avert problems on a bigger scale. They also help in thorough damage assessment and assists in the utilization of relief fund as need be.
They can also help in major risk aversion. For example, they present an understanding of landslide hazard zonation, identifying flood or other disaster-prone areas. Geospatial data mapping and analysis help in this analysis.
Land Usage
Land usage analysis will ensure the soil and the entire surroundings fit to suit your particular project idea. For example, soil mapping can help you identify the land's suitability for farming or even to hold any construction projects. It can also help us create data-oriented futuristic models that can prevent the misuse of land and prevent environmental deterioration.
Categorization of soil type, delineating soil boundaries, yield projections and calculations, land cover applications, and overall administration are some of the areas where geographic information system proves highly useful.
Assets Management
One of the major areas where GIS services prove extremely useful is this. Understanding the availability of finite resources and gaining efficiency in proper locating or allocation of these local resources among populations that are at risk is where it provides timely information.
They also help in spatially visualizing any space and plotting a strategical plan to use the best solutions, especially during construction. This can also give you a virtual tour of your planned construction before you even begin so as to exactly picturise what you want in prior before diving right in.
Energy Planning
Energy planning, utilization, forecasts, and management are important to ensure your growth prospects and self-sustainability to run business operations in the long run. GIS brings great potential to the table. It enables better planning, development, and overall operational maintenance of any facility in the most effective way possible.
When it comes to any infrastructural developments like urban planning or the development of rural regions, energy planning should be the first thing that you should pay attention to. A city is smart and sustainable only if its energy needs are met perfectly. At YCSPL, we have been consistently employing GIS solutions while going about our urban planning and smart city development projects.
Traffic density studies
Road traffic especially in metropolitan cities is exponentially on the rise. GIS can deploy creative solutions to tackle this major problem that is now steadily emerging. With extensive processing of data, information such as the speed of vehicles, geometry of the roads, and the flow of traffic can all be tracked. We can utilize this to create a spatial map which will help us visualize and manage the traffic issue a lot better.
You can also identify key locations that are prone to road accidents and plan remedial measures like rerouting or hazard minimization on the roads to prevent these.
Public Health
Identifying epidemic patterns
Devising policies that can help improve health outcomes
Evaluating interventions
Disease pattern understanding
Socio-economic relationships that affect the down-trodden population with various sanitary ailments
Environmental hazards that are prone to have effects on human health
All the above information can be effective data sourced with proper GIS planning or GIS solutions.
The technology thus has the scope to significantly understand the spatial-temporal relationship between various occurrences or diseases and environmental pollution. These public health data models help us derive a lot of solutions. We are a well-equipped and resourceful GIS company. YCSPL potentially handles such huge volumes of data processing in no time.
Biodiversity Management
Everything from the river crossing selection areas, vegetation planning, identifying suitable areas for industrial processes without affecting the natural bodies like mining or pipeline construction; coastal development, snow cover mapping, and understanding the migration patterns of different species of birds and animals are all some of the data points that can build a level-playing field in maintaining our environment while also progressing with our urbanization ideas.
Preventing climate change, the introduction of invasive species, and habitat loss of exotic animals are all crucial. They require complete wildlife data visualization in order to devise proper management practices. And GIS solutions make all of these possible.
At YCSPL, we have worked on 50+ projects surrounding GIS master planning. We have collaborated with some of the industrial leaders to deploy all the solutions they were looking for.