Top city development schemes that you should keep an eye on
Only when cities are committed to driving a change, we can leverage the opportunities that are globally available. Policymakers, architects, researchers, and political city heads should all work in collaboration toward city development. Driving the urban population towards being more resilient, smarter, and sustainable should be the underlying idea of any development venture.
There are a lot of ongoing globalization and urbanization trends around. And it is important to understand that there is no one recipe or a one-size-fits-all approach that can be chased after. The culture, existing population, and communal harmony should all be taken into account while making an infrastructural shift.
With the remote working model still gaining increased popularity, this brings into question the need for people to live in cityscapes. Affordability, overcrowding, and a lot of other factors might prevent people from migrating. Cities should thus shift their approach and proceed towards development in a community-driven model that is inclusive, healthy, and convenient.
Here are some of the top priorities and trends that are setting the future standard for city planning:
1. Green planning – For people to keep in touch with natural outlets
Cities are generally highly dense in population and they keep buzzing all day long with commercial activities. People tend to lose their sense of belonging to nature.
To revitalize this, urban planning authorities are now keen on paying attention to public spaces. These can act as a center for social life while also helping people take a break for rejuvenation. Also, the lack of green spaces practically makes the entire space unhealthy.
These nature-based connections also provide an outlet for outdoor activities among children. Corridors for walking and cycling also help in strengthening the decarbonization agenda that cities are bound to pay attention to.
2. The concept of a 15-minute city
The idea here is to make a city and its citizens completely self-sustainable. Perfectly planned city development strategies will most likely take a lead on this one. Building a neighborhood approach to avoid class distinction within the cities or any economic inequalities is the idea. Every amenity should be accessible within a walking or cycling distance of 15-minutes.
This decentralized model will help in establishing local neighborhoods across the city with all the basic requirements fulfilled. There is also a transportation problem that arises if there is a fragmented urban situation. Hyper localization will instead rewrite this by providing the citizens with everything they need nearby.
3. Solutions for amplified mobility needs
Owing to the rise in population and increased migration of people towards cities, there is always a problem with transportation. Any city development blueprint should look into transportation as a core need.
A connected infrastructure with improved, sharable, and sustainable mobility solutions is what a futuristic city demands.
With 15-minute cities, the need for these long travels can be avoided. And decarbonization should revolve around promoting shared transport facilities and advocating for electronic vehicles.
Cities like Delhi have already been struggling with carbon neutralization. They're now dealing with an odd-even approach to limit the utility of cars. We should be looking far beyond to develop solutions that are accessible and convenient too.
4. Inclusiveness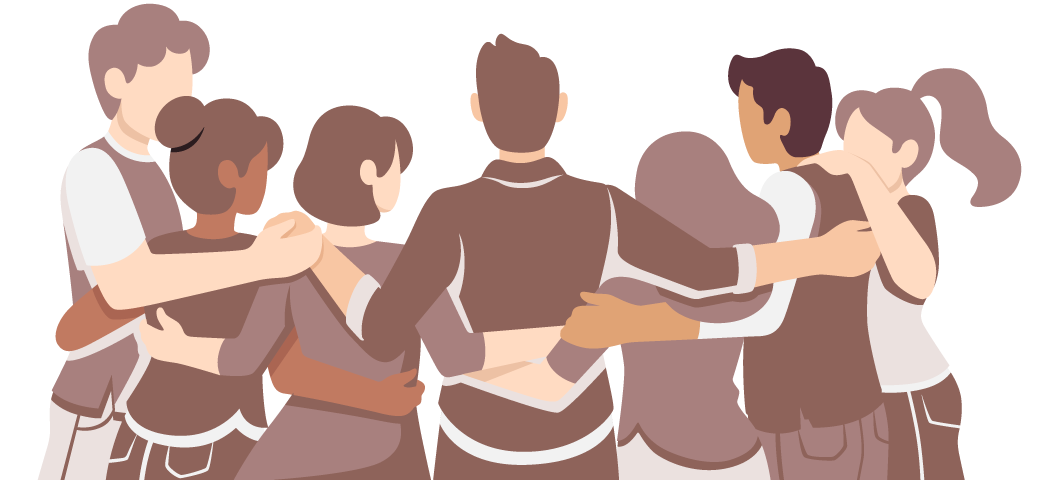 Cities are becoming neutral areas that are inclusive in terms of sex, sexuality, employability, and economic conditions. City development strategies in 2022 should advocate equal participation by providing improved access to infrastructure and housing needs.
Cities should be an example of communal coexistence and fight for maintaining a society that's just. Basic needs should be affordable for people from all backgrounds.  There should also be a lot of accessible outlets for the elderly to relax and for children to indulge in activities.
Boosting employment opportunities and opening up to communal activities like marathons can improve society to be one.
5. Increased privacy awareness
When it comes to cities, data is going to be the most expensive commodity of them all. Cities should brace themselves with proper data concerns, and privacy awareness. They should also be equipped to face any impact of cyber attacks and bring the situation under control as quickly as possible.
The basic premise of smart cities is the interconnected environment that it provides. Mitigating any impact and containing any vulnerability beforehand should be a focus. There is an operational intersection that is more common in city structures and the complex connection between technologies. Cities executives should also have a cautious eye out to handle any scale of invasion and prevent the ripples they create.
6. Encouraging local production and a circular economy
The reuse, recycling, and restoration of any primary resource should be encouraged among city-dwelling citizens. The circular economy will thus help us live in harmony as a sustainable community that accelerates change.
Reducing food waste, electricity consumption, and water usage should be a priority. Proper recycling rules and regulations should be made mandatory for commercial properties.
Efficient energy utilization and adoption of renewable sources should be advocated among the urban population.
There are several urban planning companies like YCSPL that are increasingly working in collaboration with various state and central government authorities. They are together planning towards improving the infrastructures of cities and are making them inclusive in all respects.
The more we plan towards enhancing urbanization, the better will be our overall economy. Cities are the financial powerhouse that has the potential to generate tremendous opportunities. At YCSPL, we have been closely associated with a lot of urban planning projects.