Looking for digital transformation strategies that can level up your business?
The competitive landscape of the business world is making it tough for any new market breakthrough to happen. It is thus important for brands to reinvent the wheels every now and then to steer clear in their approach. In order to establish your reach beyond the ordinary, you'll have to let go of mediocrity and advance every core aspect of your business. Digital transformation strategies are now more important than ever since they can potentially give you an added edge to navigate your way through towards reaching more customers.
In addition to the reach digitization brings your way, it is also about improving your resilience, agility, and dynamic productivity as an institution. Improving your way of business is what digital means can offer solutions. According to a study by McKinsey, it is found that about 20 – 50 % of revenue gain and 20-30% improvement in overall client satisfaction can be achieved with well-planned and implemented digital transformations.
What does a digital transformation entail?
Realigning the entire business strategy by making the best use of digital platforms and means is what it takes for a complete transformation.  But enabling a transformation that presents cost-effective, time-sensitive, and time-tested solutions requires precision to details and complete experience. Companies like YCSPL make this happen for you seamlessly by following the best practices listed below:
1. Infrastructure modernization
Digital integration of systems and processes can help you take your operational excellence to the subsequent levels by supporting improved collaboration. Digitization might seem capital intensive but the solutions it brings about can reap you a lot of ROI in the longer run.
Modernizing your existing infrastructure asks for a lot of innovation to suit your processes and align them towards the same. On-premise environments when interconnected will result in giving a more agile avenue for performing your operations. Seamless data access, flexibility in process or project customization, and holistic operational integrity between the team are all possible with an intuitive infrastructure in place.
2. Innovation in methods and encouraging collaboration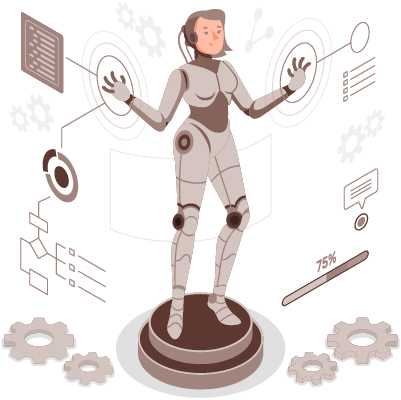 Innovation is the root of all progression but it doesn't come as easy. On a tech level, it is important that you stay ahead of the curve and adapt to any latest progress in your respective business vertical. But be aware, that implementing new technologies without any long-term vision can disrupt the entire purpose of the initiative. Be it any vertical you belong to, you should keep a note of your consumer behavior, market appetite, and the general trends in their expectations to suit your offerings to their requirements.
Encouraging collaboration within the teams can help you curate a connected environment that aids in better productivity altogether. You'll also be creating an internal environment where talents are recognized and innovations are welcomed. This will also indirectly improve the accountability of each employee and make them contribute to your progression as an invaluable asset. Empowering a culture of teamwork and unity will help you drive together as one towards common goals.
3. Leverage digital tools
Outdated processes like paperwork data management or excel sheets are only driving you down from the potential that awaits beyond. By integrating CRM tools, you'll keep your customer experience top-notch simply by not missing out on loopholes of communication touch points. The end-to-end data keeping and documentation that digital tools offer can help you operate a lot more efficiently.
Strengthening your internal process eco-system will also help you visualize all streams of your business including accounting, HR, finance, and sales together under one roof. You should be making the best use of available resources like cloud infrastructure, data analytics platforms, collaborative project management tools, AI solutions, and other tools that enhance digital reality.
4. Bridging any risk or uncertainty
The best digital transformation strategies are not just something that introduces software or tools to business processes. But rather evolving the methods, purpose, and the entire premise upon which the organization operates.
Understanding your target customers and their changing preferences or the climatic changes in the business world should be a priority. And this only happens when you run behind data accumulation and introduce innovative data analysis methods to capture the message that will set a pace for the future.
Identifying pain points, and understanding your own case studies to build better processes should all be a part of your transformation. This will future-proof your organization and direct your efforts in the right direction.
What makes a strategy good?
Any good plan of action will involve a preliminary diagnosis to understand the existing process, find loopholes if there are any, and bridge them with solutions that can be brought about digitally. Simply integrating a tool or two is not what digital transformation services are all about.
Building a coherent plan that will set a pace for the future of your brand is what it is all about. There should also be a proper SWOT analysis that is done to understand different segments of your business and there should be a guiding policy that is developed to lead you with your ventures.
Hiring a company with sufficient experience to take care of your digital transformation strategies will give you a better shot at doing this right. There is going to be serious investment involved when you realign everything you previously know towards something entirely different.
At YCSPL, we are here to consult, strategize, develop, implement and help you with the complete integration of new processes for the better.