Have you ever wondered why industries use GIS in abundance these days?
Innovative technologies are now the center of any business there is. Professionals should stay ahead of the curve and keep an eye open. They should try their hand at any new updates in the market that has the potential to help you level up. This will help businesses with a competitive edge in the marketplace. Locational awareness can enable businesses to understand a lot of crucial analytics all the better. This is the reason why industries use GIS which will help them analyze data effortlessly.
Environmental data can help with a lot of logistical understanding. The data intelligence availed from GIS sources can help businesses with strategic decision-making. As a result, GIS helps with geospatial data such as demographic, topographic understanding, and thorough analysis of the environmental conditions. They also help understand the compatibility of your vision in the particular region and power further developments.
Before we dwell on all the industries that are effectively utilizing GIS planning, we should understand how these resources are advantageous. Geographic Information systems can effectively offer the following merits. They can
Improve resource planning and allocation
Risk management and disaster aversion
Management of natural resources
Save the cost involved in data planning
Understand and manage the availability of natural resources
Provides a framework for the information systems
Better crisis management strategies
Some of the industries using GIS include:
Governmental planning
Firstly, Geographic understanding is crucial for governmental bodies to make informed decisions to ensure the well-being of the citizens. Disaster mitigation is one of the major areas where GIS proves resourceful. GIS utility tools help in spatial understanding that will help us understand areas that are low-lying, localities. This gives us a picture of areas that are at risk of landslides or floods, etc. Governmental bodies will then be able to go about their population relocation strategies accordingly.
Apart from emergency response and management, they can also help with other crucial information. These include the identification of land compatibility for crop planning, territory management, urban planning, resource allocation, up-to-date street information, etc.
Integrated with drone survey technologies, they help in complete terrain assessments, boundary management, and complete surveillance.
Retail
GIS planning can effectively determine the demographic data of any locality and understand crucial insights into customer behavior. You can understand the locational disposition of your customer, their central points of focus, general commuting pathways, etc. All these might help you determine the best location for positioning your storefront.
If you're looking at prospective business expansion, you need to focus on occupancy density and the pre-defined point of interest (POI) of your customers before diving in. GIS can help you with just this.
Banking
The banking sector revolves around making strategic plans. Even the positioning of a bank in a region is now done after GIS understanding of the locality. This will dissect crucial information like customer disposition, investing potential, economic positions, crime rates in the region for safe operations, etc.
Disease surveillance
The pandemic has shaken the world over the past years and brought the entire world to an economic standstill. GIS sources have been widely utilized by governmental bodies to mitigate the impact of diseases and epidemics. Understanding the relationships of communities, their distribution, and settlements can help in the better picturization of a locality.
You can also affect preventive measures like vaccination, screening, or isolation by understanding these metrics. Epidemiologists utilize GIS services for clustering, interpolation, spatial smoothing & regression. The spatial analysis also presents a detailed picture of high-risk areas where suitable measures can be deployed accordingly.
Telecom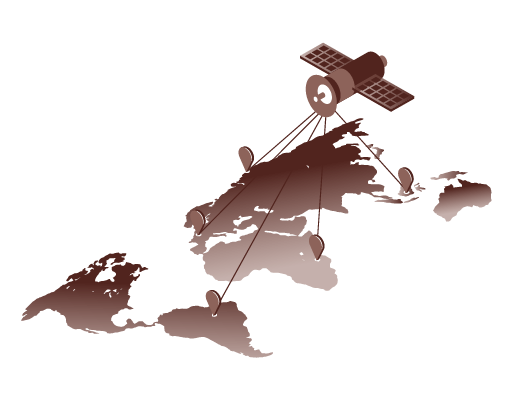 With the advent of 5G wireless technologies, the doorways to a new world of opportunities are now open. Telecom companies are efficiently utilizing GIS tools to understand the competitive terrain and navigate through the technicalities. By dissecting populations and their distribution to understand site selection for reaching an edge in this cutthroat market scenario. Other factors like service accessibility, understanding local regulations, population density, customer bases, etc can all be visualized with GIS operations.
Agriculture
Agricultural industries utilize GIS for complete data dissection of areas for further crop selection and robust planning. GIS helps in land analysis, visualizing field data, resource identification, and crop rotation planning. They also help with terrain assessment for determining agricultural compatibility in newly selected areas to prevent any errors. Water availability and weather assessments for futuristic planning are also now possible.
Transportation
Logistics and transportation companies dissect GIS data for informed planning. GIS also aids in Ridership analysis, accident analysis, route planning, highway maintenance, traffic modeling, etc
Consequently, they help in minimizing operational hazards and hindrances to carry out a smooth transit from start to finish.
Insurance
Determination of risk and their associated predictions of high accuracy are the driving factors that insurance companies rely on. Some regions risk natural disasters like earthquakes, landslides, floods, or hurricanes. Because of this, they reach out to any GIS company to identify these factors to map risk levels according to historical records, demographics, or local geography.
This will help them with better fund allocation, resource planning, and operational management.
At YCSPL, we have been working on crucial developments pertaining to GIS systems and are finding new areas of industrial utility each day. Our professionals carry decades' worth of experience to deploy the perfect technical solutions for any requirements you might have along the way.
We have worked both with the public and private sectors for various projects centered around GIS planning.